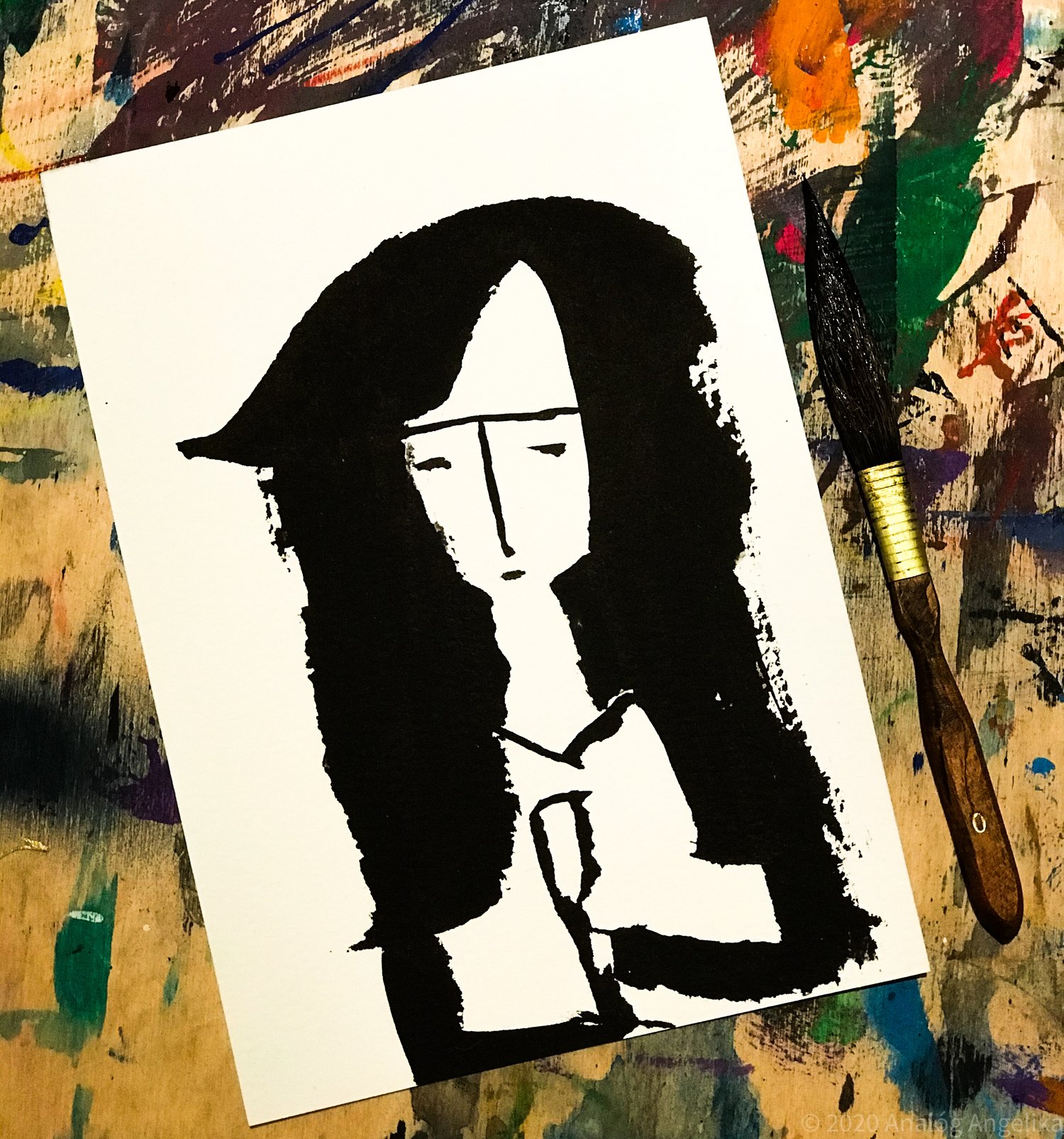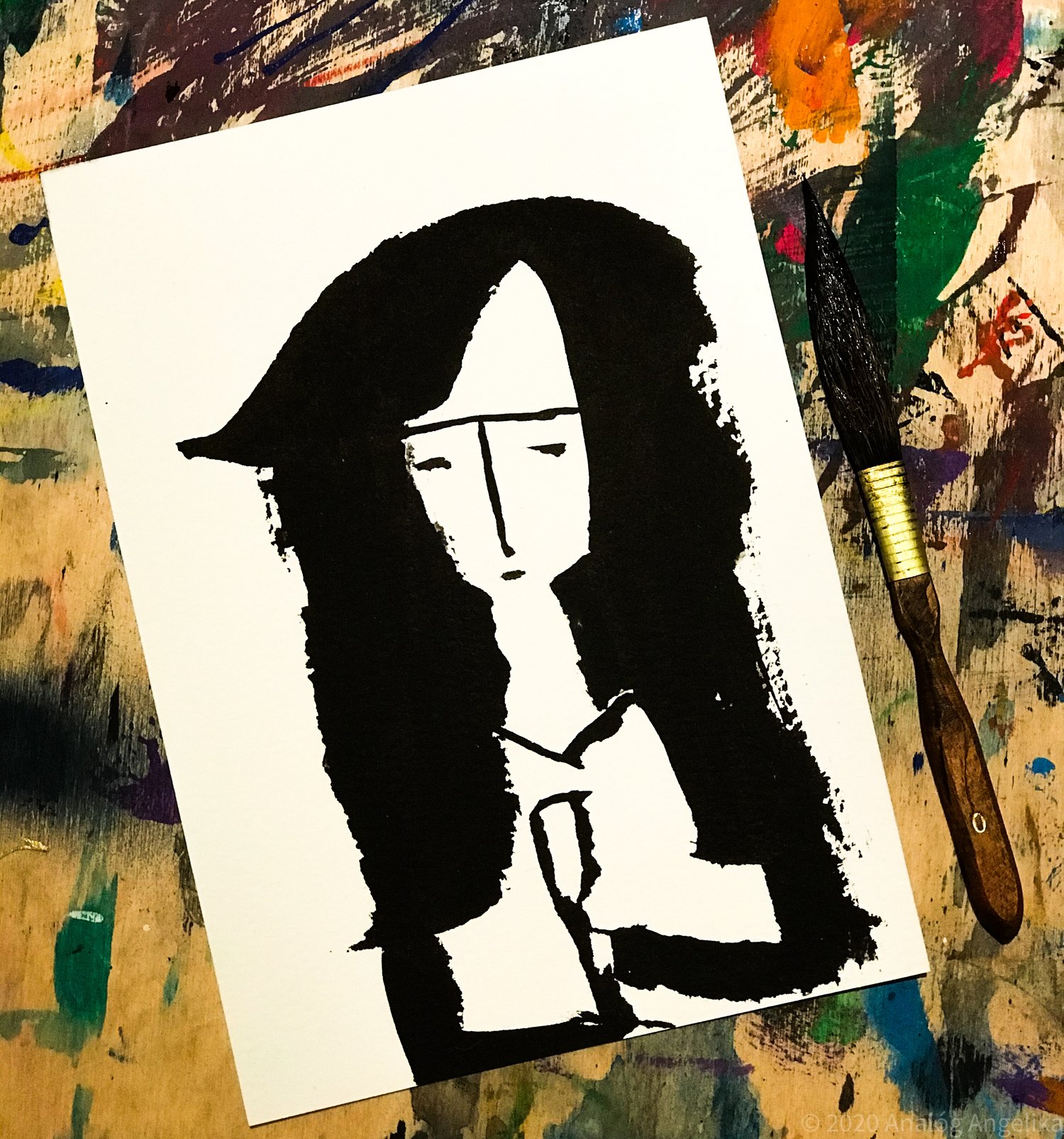 Am I talking to Angelika?
€50.00 - €200.00
(10,4x14,7 cm, acryl on cool and fancy paper, really)
Accidental Anna, a real and good friend around me, who was not believing my answer for my question.
Anyway, it was made with a Japanese sword brush, was not planned to be Anna, but we all recognise her, so I had to admit to her, that it turned to be a new portrait of her :)
I suggest to frame and hang the pic close to the wine glasses, and ask for her guidance when you hesitate of drinking or not drinking. I think she will be a rather fun company :)
Original painting, signed when packed.