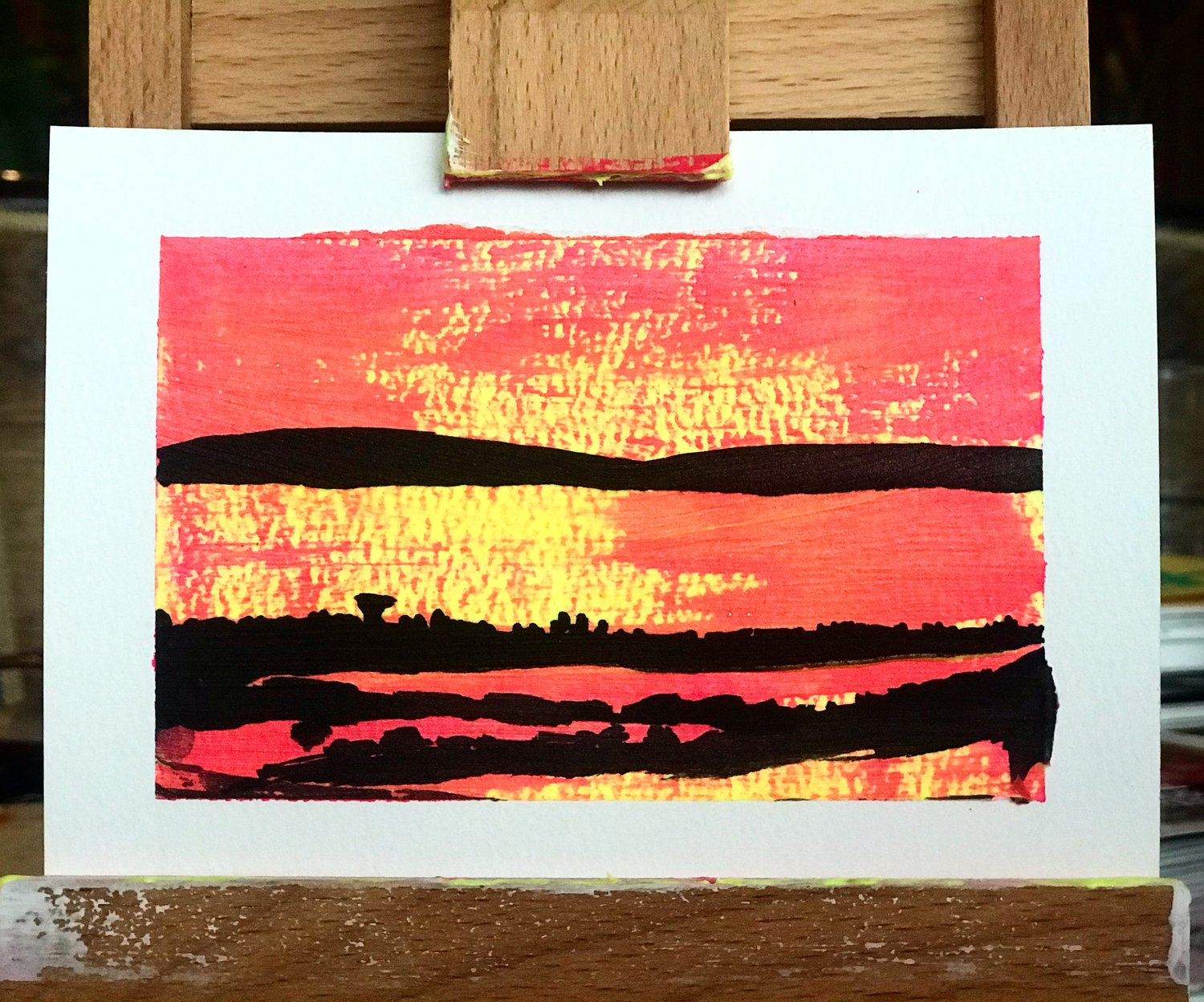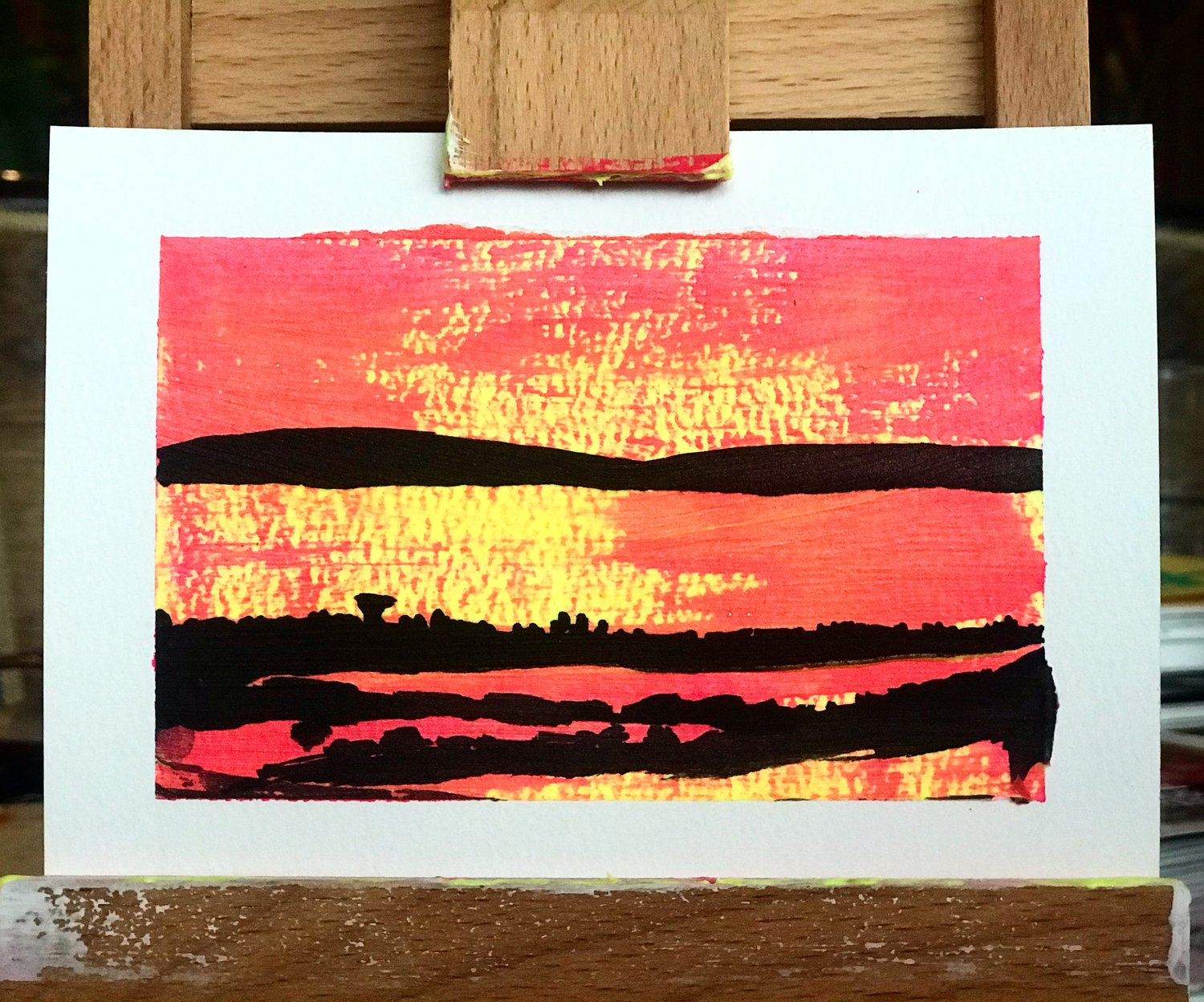 Techno I.
€70.00 - €100.00 / Sold Out
(10,4x14,7 cm, 230 g 100% cotton aquarelle paper, acryl)
The Techno series is about the insomnia. Sometimes it is hard to fall asleep, sometimes the greatest times are between the dusk and dawn. This picture will glow in the dark, what is a nice experience to watch when it is not easy to fall asleep.
The biggest lake in Eastern Europe is Lake Balaton, and if you ask where to find inspiration, first I will advice to follow different hashtags on Instagram, but then I will not sleep some nights again, and will fall out of the bed with the answer. Go out, go to the woods, choose the North Side of the Balaton, have drinks with friends, have your self-time, just doodle, watch the colours, enjoy the forms, the lines, watch the birds, pet a dog, eat a tuna sandwich. Just be. Without catching the think-train. That would be the real answer for looking for inspiration.
It is an original painting, signed when packed.