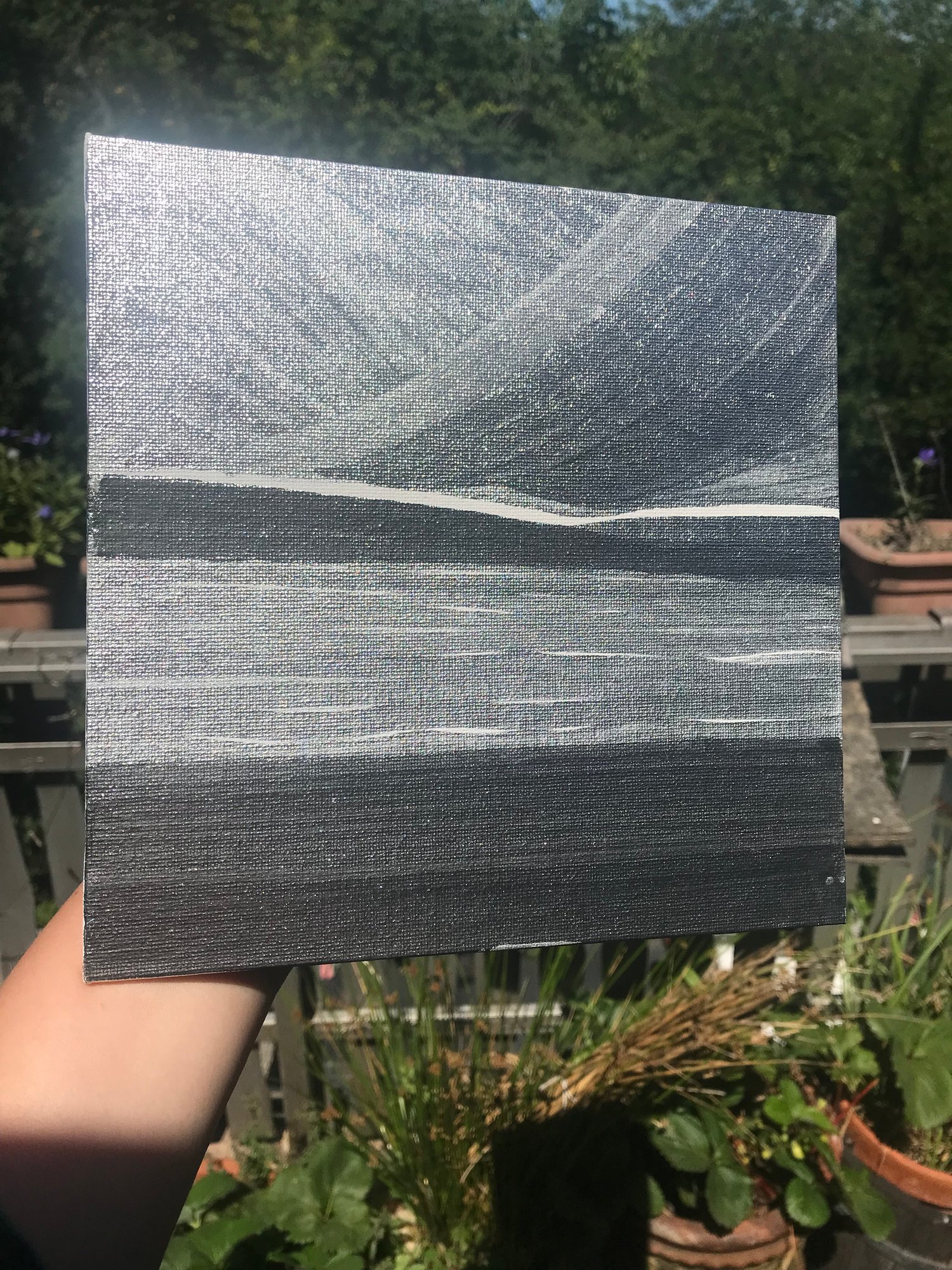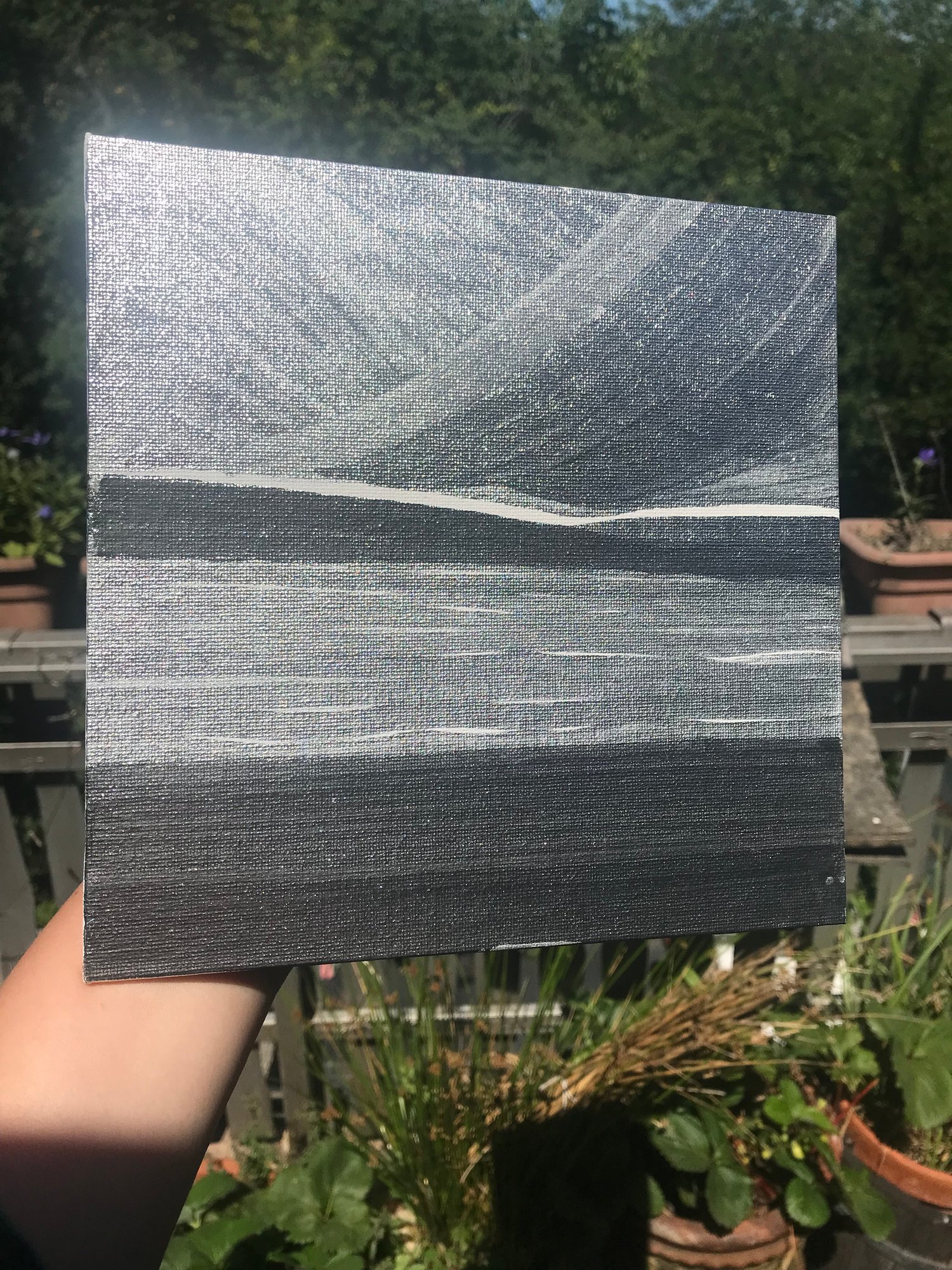 Sudden harmony - 20x20cm, acrylic on canvasboard
€50.00 - €150.00
Chrome is like a mirror fluid and everchanging surface on canvas. It has not an own colour. It shows always what is around it. Buddhists have a metaphore of the mind's crystal nature. That our mind has no true colour. It is takes up the colour of the neighbourhood.
When such a picture is in your territory, it flashes to your mind while moving in the room.
And has endless viewpoints.