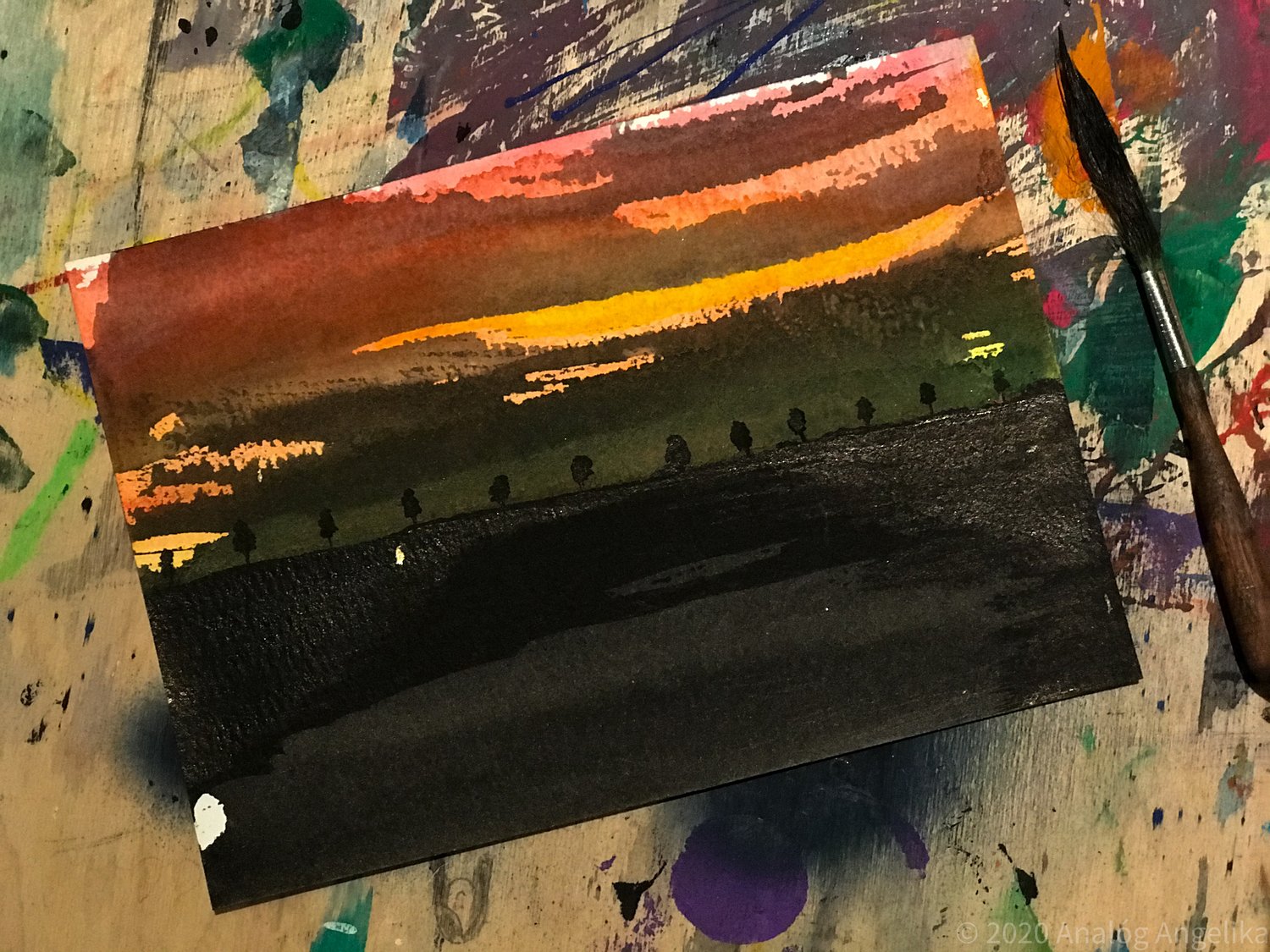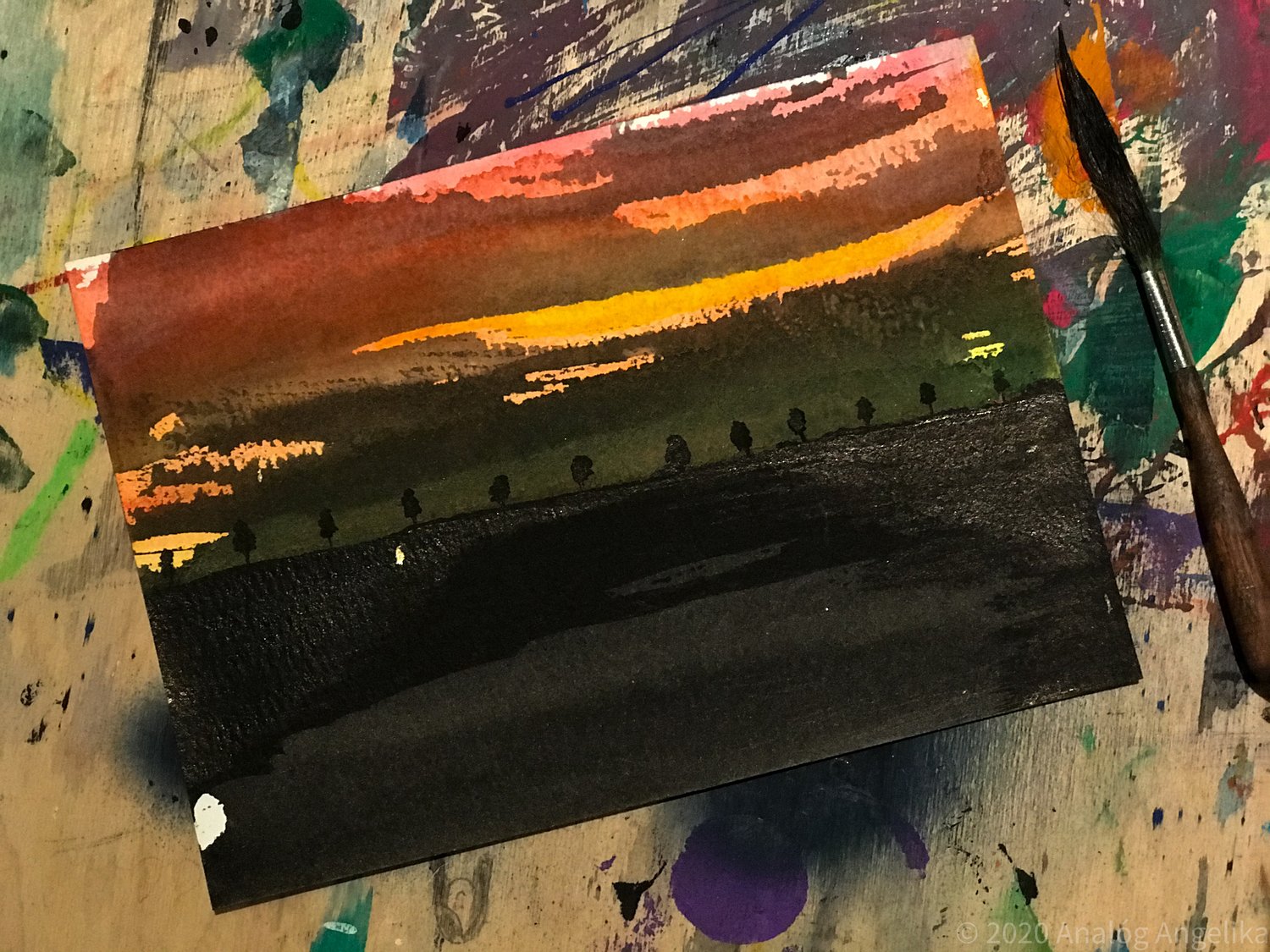 On the way
€10.00 - €100.00 / Sold Out
(10,4x14.7 cm, the expensive paper, acrylic and gansai paint)
Fortunately, I still do not have a driving licence, so when we travel by car, I have the luxury of just watching the landscape and concentrating on the playlist we have to listen to. Unfortunately I will have to start to learn to drive in November 2020, so a world will collapse soon, but. I hope I will enjoy driving.
Anyway, I travel a lot, and in Veszprém County I really love the trees by the roads, and i could watch them for ever. Especially, when the sun goes down.
And a fun fact: to see a quite close colour orgy as it happens, on the paper, you definitely have to use the horribly plastic neon colours. I thought there is no such artificial colour palette like the neons, but I was definitely wrong.
Original painting, signed when packed.