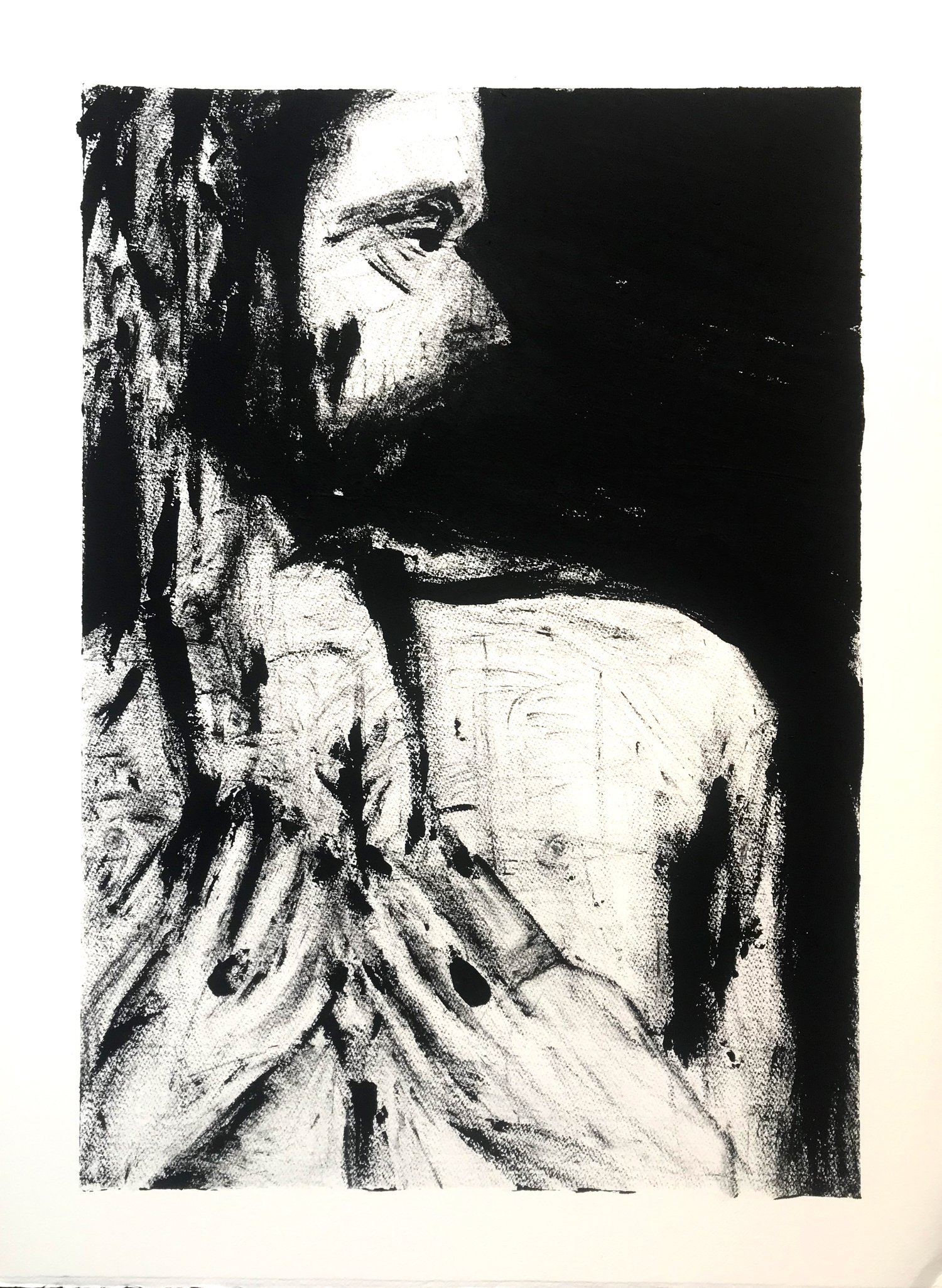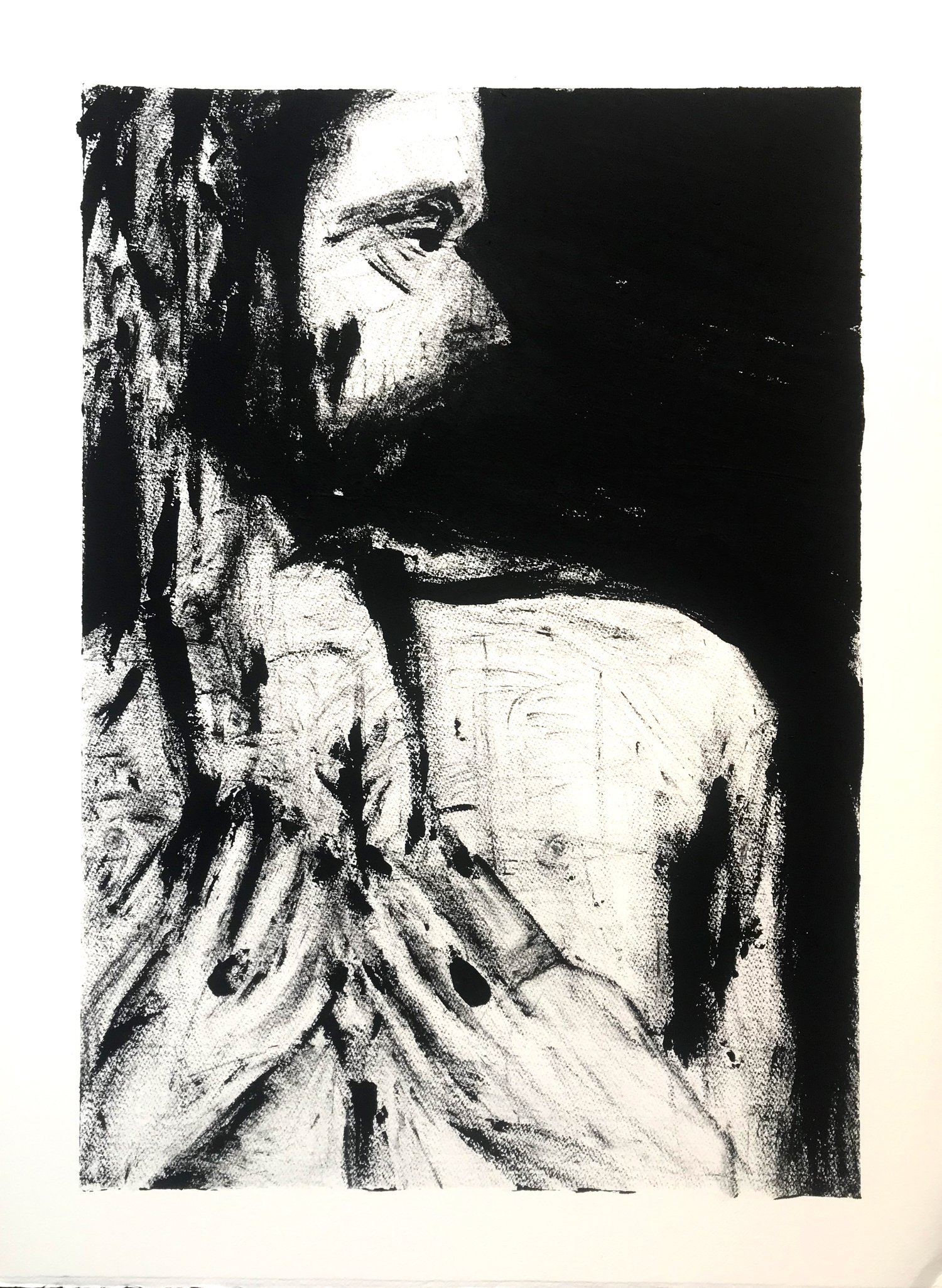 Dear - acrylic on aquarelle paper, circa 56x77 cm
€750.00
May I cover your nails with real gold?
Maybe this was the strangest ask I ever made to a stranger.
The immediate YES - with caps - answer warmed my heart, and reassured me in asking the right stuff from the right person.
I don't know how other people perceive the reality, I feel sometimes more connected to some people than to others, and there is the feeling of already knowing someone or having some important shared experiences in life what turns only to be visible for those who had been there, or I don't know how to express this thing.
In The Master and Margarita there was the night of the witches', the fest of the beings in the shadows, the celebration of the surreal. And there was a moment, when I looked around and could only see people who have a kind of surreality in their everyday life.
And on a very realistic way they were people who all take care of some others at home, people who turn to the other to listen their struggles, people who were not hesitating a moment before telling some true and kind words to a stranger.
They were people who can imagine and understand many states of the same person and can and do turn to them with love and compassion.
That night I felt blessed and could not believe to my eyes that I am surrounded with so many good people.
This was the same night when more than 10 different person told me that I am beautiful or that I am shining, and it was sooo weird and even intimidating and hard to process, that it took me days to accept that it really happened.
This magical night was one of the main causes I dared to try this new style in painting and made me to dare to paint people to try to express their radiating beauty and their caring sensitiveness.
I am thankful for all the love I got as a stranger.