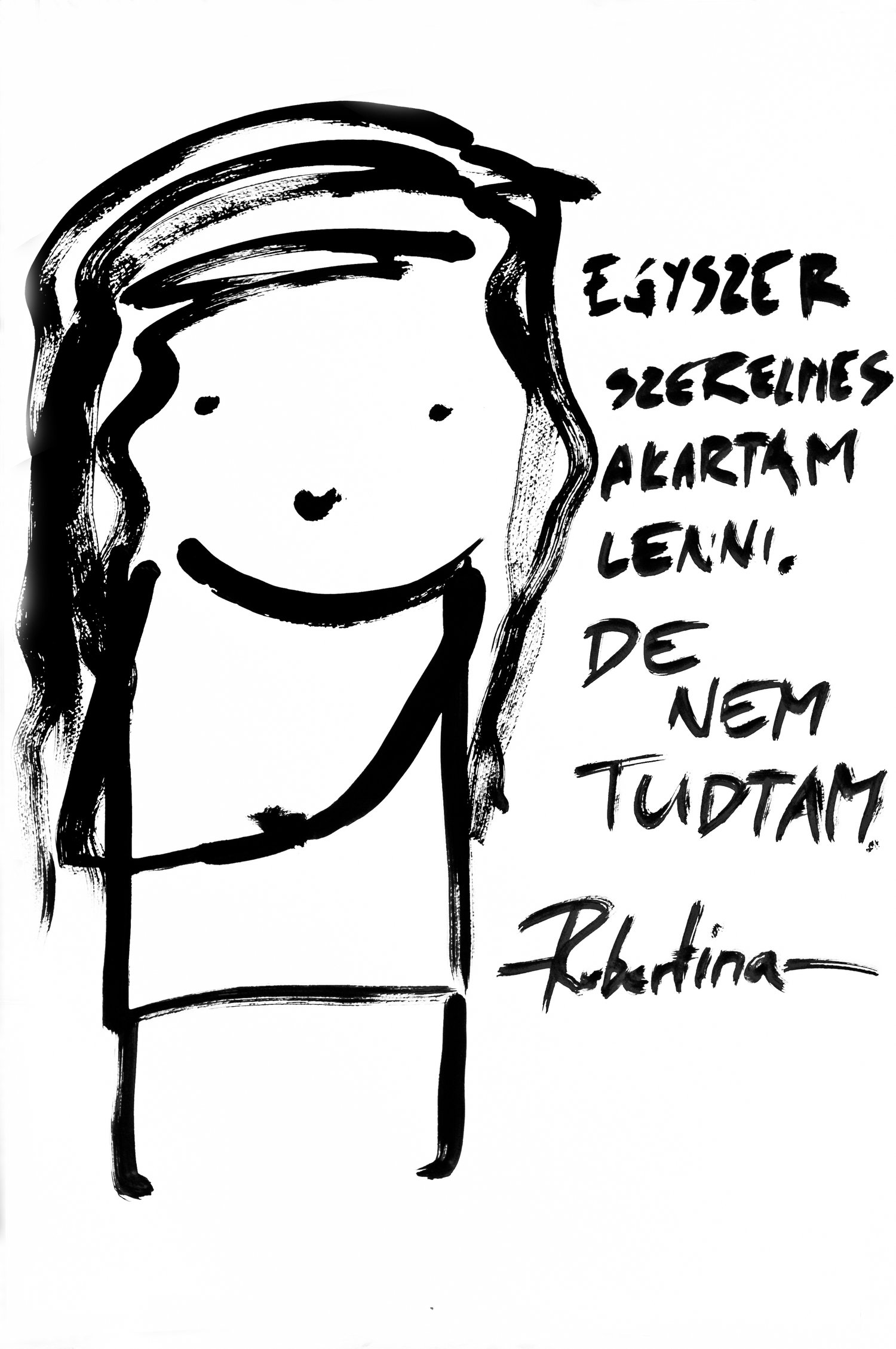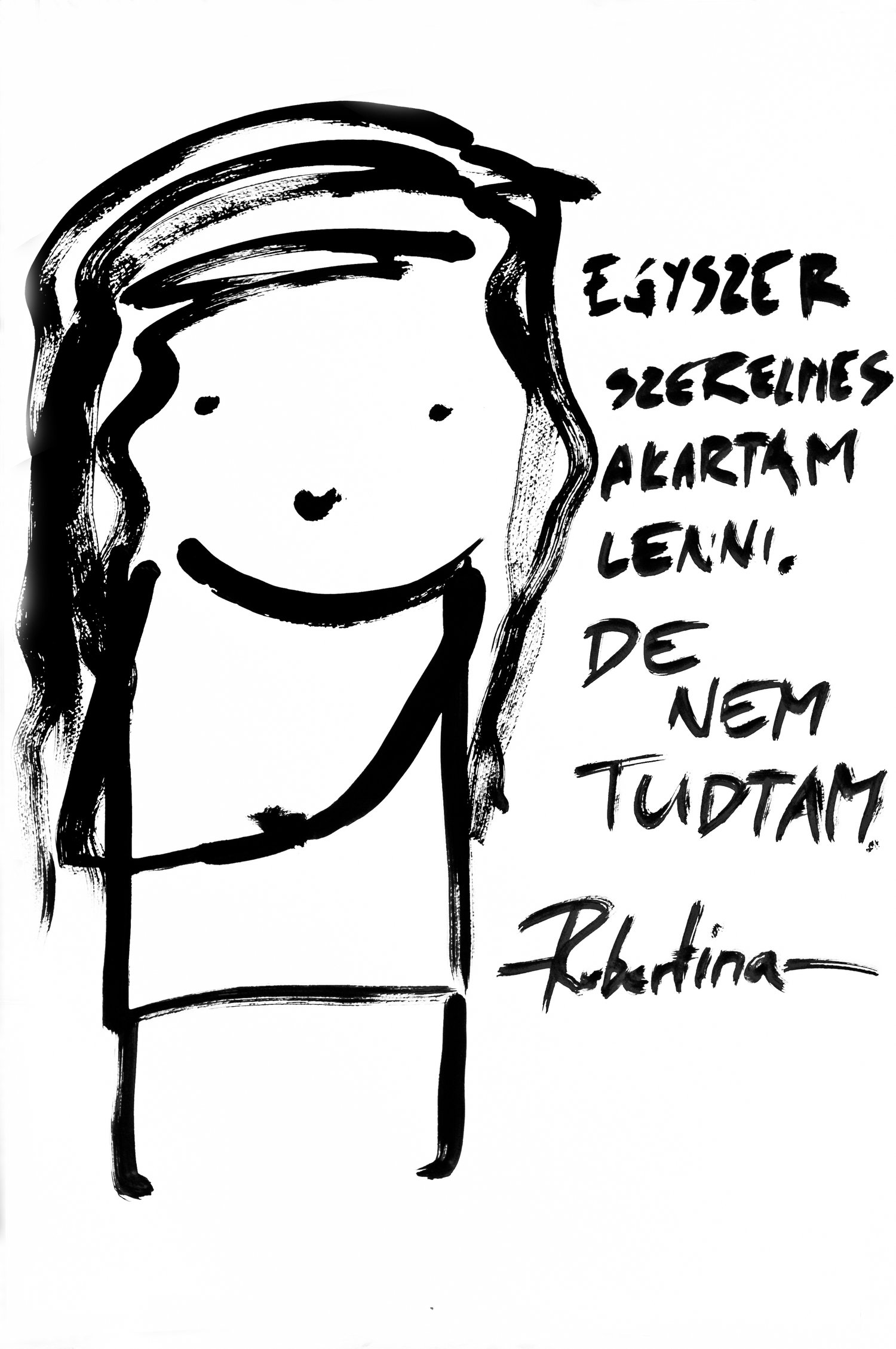 Once I wanted to fall in love. But I couldn't. (72x50 cm)
€200.00
Robertina is an extremely neat and organized and smart and beautiful being. She is well prepared for the life. You know, that kind of person, whose calendar is planned for 15 minutes for 4 weeks ahead. And she had a plan. To fall in love. But as I have written, she is prepared for life, so she could deal with this too. It is okay if one can not reach a maybe extremely high self standard. We fuck up things, we learn from them. That's how it is.
You can think of her whenever need an advice. Ask yourself, what would Robertina do, as I still do it quite often, and she will answer you! :D
And remember, having a Hungarian texted picture in the living room will always be a good conversation starter! :D
This was also exhibited on the Bitch Hills exhibition, in 2016. Huge, made with acrylic marker on aquarelle paper.
Contact for a comfy price, if it is your last chance to feel the sparkle of the joy, or surrounded by T-Rexes and have to feed them, or whatever. There is a real human on the other side of the screen, who rarely bites.