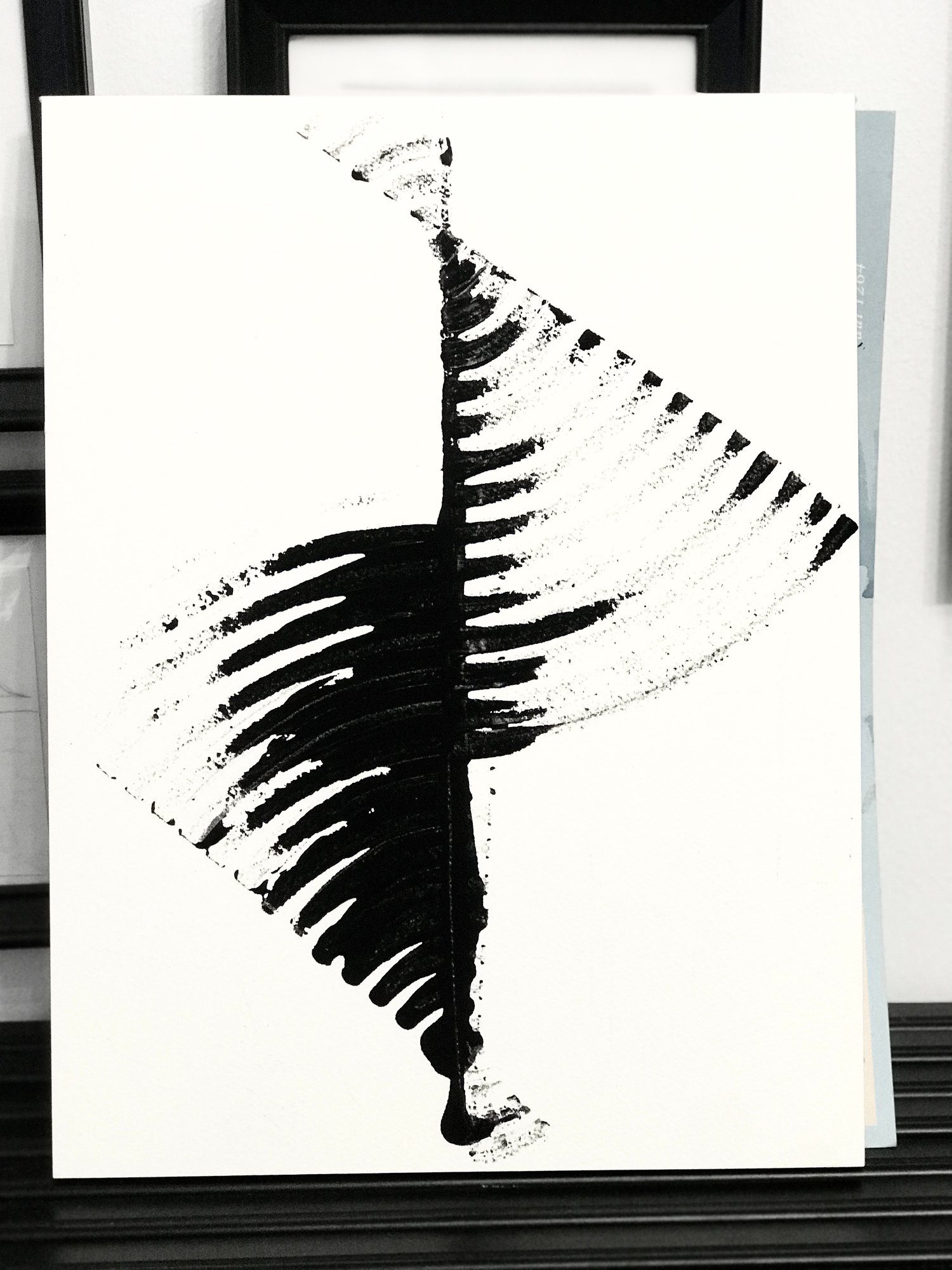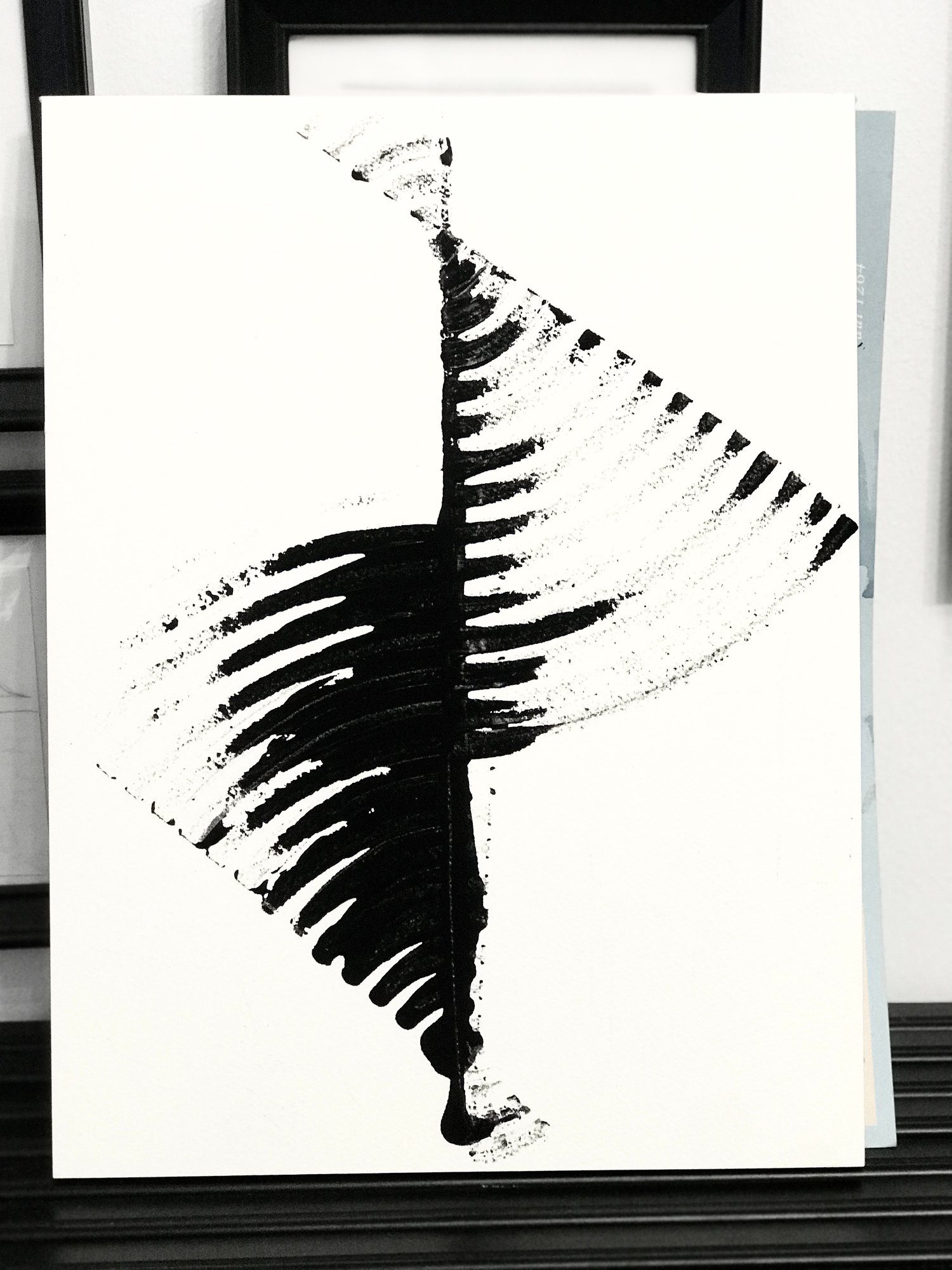 Equilibrium study - 23x30,5 cm, acrylic on 100% cotton aquarelle paper
€100.00
I could talk for hours about the questions opened with the Equilibrium series. both of each piece and both the whole sequence.
But what the most important what I experience living among these paintings, is that they have an elementary effect on me. They bring me the silence in my head, I stop to think and I stop to feel for a moment, like after the first shaking session with my therapist. No anxiety, no what ifs, nothing, just the pure being in the moment. and after this silence joins the mind what wants to understand everything, that what are symbolic meanings, what is the mental and practical method of creating these pictures.
The Equilibrium evolved from the Balancing sequence, and is made with the 2nd darkest black paint, the BLK 3.0. This painting is on a 300 g/m2 Fabriano Artistico paper. Signed when sold. If you ask, I will varnish it without additional cost, just takes 2 extra days before sending.